Take a few minutes to see if you can solve our News Quiz.
Business Insights is a special integrated marketing program that gives businesses a chance to publish content in the newspaper and on salisburyindependent.net. For more information, email
adsonline@newszap.com
.
Print Edition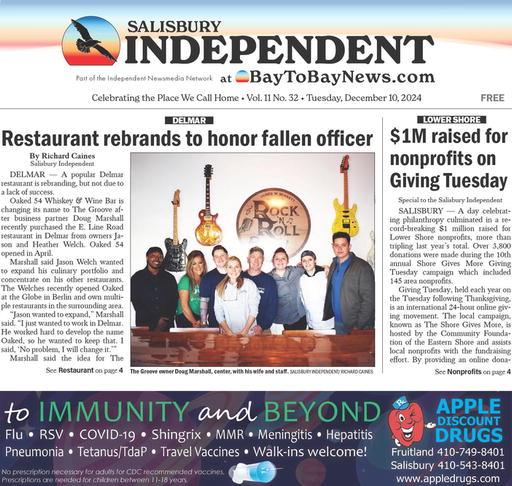 The Salisbury Independent is published every Thursday. It is available via mail and home delivery in select areas of Salisbury. You can
find it in retail outlets
throughout the Salisbury area, or read our
free e-newspaper
, a digital replica of the print edition.